Our Stories
Welcome!
We are thrilled to be helping you achieve better early learning for your students.
The idea for Learning Genie came to us a couple years ago when we were struggling as working parents with our daughter in daycare.
Pick-up time at daycare was always chaotic and rushed, so we never felt like we knew what had been going on all day. We started to assume teachers didn't care and worried about our child was not getting enough attention and learning we expected her to get.
So, we decided to observe class one day, and what we saw changed everything. The teachers gave so much attention and care to our daughter and all of her classmates that it brought tears to our eyes. We had no idea that our 18-month-old knew how to paint! Our hearts were reassured and filled with happiness.
This is when we realized that there had been a missing link between teacher and parent communication. Parents were under-informed, teachers were under-appreciated and students were missing out on opportunities to bring learning home and expand on their growth.
Learning Genie is changing that.
Thank you for joining us on this journey. We appreciate everything that you do!
Cheers,
Gene and Lala
Co-Founders of Learning Genie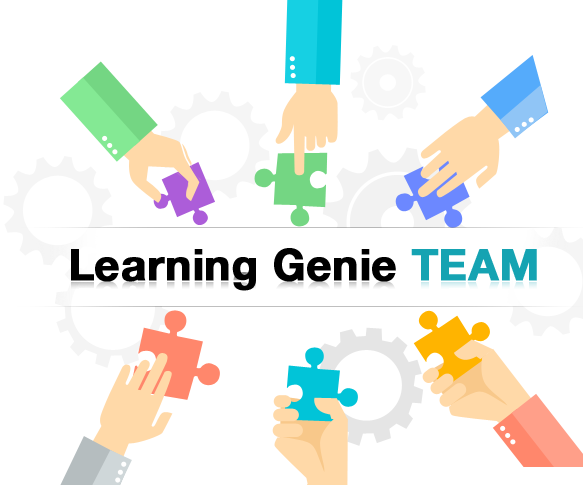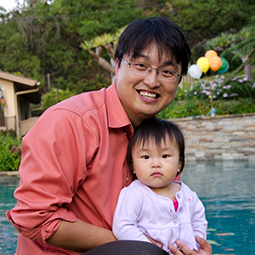 Gene Shi
CEO and Co-founder
PhD in Engineering and MBA
Gene brings together a great team of passionate talents to pursue his dream and passion to place customer experience as the highest priority. For Learning Genie, Gene craves a perfect convergence of humanity, creativeness and technology.
Fun Fact: Despite his PhD and MBA, Gene touts that his best skill sets are black diamond snowboarding and casual ocean scuba diving.
Lala Zhang
Co-founder/Operations & Security Compliance
M.S. in Engineering
Originally a working mom in engineering, Lala made the transition to entrepreneur because of her love for children, teachers and the Early Childhood Education community. Her goal as co-founder is to engage the lovely customers, families, educators and her highly productive team to bring value, joy and fulfillment to all of them.
When it comes to customers, Lala always says, "Your happiness is my happiness!"
Fun Fact: She's an outdoor explorer! Whether it's skiing, tennis, scuba diving, surfing or golfing—she's happy as long as she's doing it with friends and family.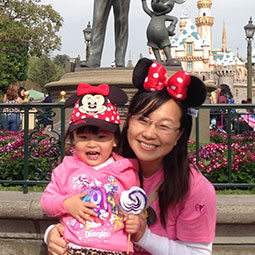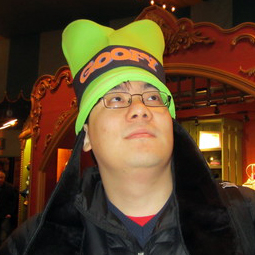 Miao Li
Architect
M.S. in Computer Science
Miao is an accomplished computer programmer and Internet entrepreneur. He is best known as one of the five co-founders of the social networking website, Facebook.
…Okay, that's not Miao, that's Mark Zuckerberg. But Miao's the engineer in charge of the core of Nokia HERE Map, the mighty and undisruptable big data backend. He is Learning Genie's chief architect.
Fun Fact: When he's not coding, Miao is usually working out, because "health is wealth!"
Robyn Brynie
Customer Success Manager
Robyn loves to sing, cook, go to the beach and provide top notch customer service. Making people happy and engaging them has always been one of her greatest strengths and one of her greatest passions. Learning Genie is the perfect fit for Robyn because of her passion for the customer, her team spirit, and her love for children!
Fun Fact: Robyn started as a nanny at age 17, for eight children! She always likes to say, "If I can handle eight kids as a kid myself, I can do anything!"Since joining, she's already developed a soft spot for Early Childhood Educators.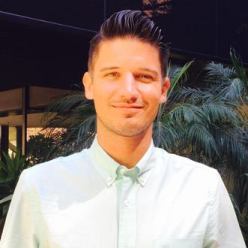 Matt Eaton
Customer Service Associate
B.A. & Engineering Technician Certification
Matt
 Eaton started his work in education at the La Maestra Foundation.  After founding the Center for Youth Advancement, he continued his education within the field of engineering. Since then he has committed his career to the integration of youth education and technology. From robotics to coding, his experience in a wide variety of schools and educational organizations has led to his commitment to provide educators around the world the customer service needed to create an innovative and successful learning environment. Matt is committed to provide the most prompt and helpful customer service to Learning Genie users.
Fun Fact: Loves to spend his weekends fixing up old motorcycles.
Aviva Berkowitz
Client Services Coordinator
B.S. Public and Community Health, Ithaca College
Aviva loves traveling to different countries and exploring the outdoors. Her keen interest in languages has motivated her to master basic phrases in over five languages. Aviva has over 10 years of experience tutoring and teaching in elementary summer school programs. Her favorite part about teaching is watching students have their "ah ha" moment. Aviva loves being a member of the Learning Genie team because she knows how the app's great features promote healthy children's growth by connecting educators to parents.
Fun Fact: The name, "Aviva" is a palindrome and means "spring time" in Hebrew.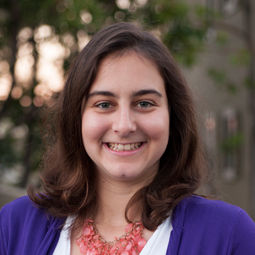 Heather Emmons
Partnership Manager
MA in Teaching
Multiple Subject Teaching Credential
BA in Literary Journalism
Heather has been involved in many aspects of education for the last several years, teaching everything from Transitional Kindergarten through fifth grade, in both general education and specialized English Language Development instruction. Her favorite part about education is making learning accessible so that all children can succeed. She is excited to move behind the scenes in education and make an impact on thousands of children and teachers with Learning Genie!
During her time off, Heather loves traveling, singing, yoga, art, and baking.
Yi-Cheng Hu
Early Childhood Education Senior Consultant / Specialist
Yi-Cheng has been in the field of Early Childhood Education since 1998. She received her bachelor's degree in Psychology from George Mason University in Fairfax, VA and a Master's degree in Human Development from Pacific Oaks College in Pasadena. Yi-Cheng is currently working as a Early Childhood Education Instructional Specialist at a campus based laboratory school. She works closely with children, their families, and student teachers on a daily basis. She has always wanted to be educator, and she wakes up every morning feeling lucky to be in the field she loves.
In her spare time, Yi-Cheng enjoys traveling, sampling new restaurants, and cooking. She is very excited to be apart of Learning Genie and cannot wait to share her ideas with everyone!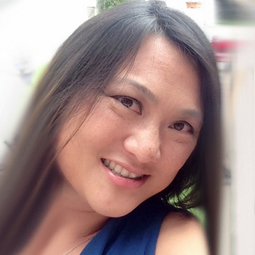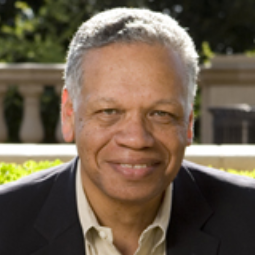 Alfred E. Osborne, Jr.
Advisor
Senior Associate Dean, Professor
UCLA Anderson School of Business
Alfred E. Osborne, Jr. is Senior Associate Dean of UCLA Anderson. Dr. Osborne is also professor of Global Economics & Management and founder and faculty director of the Harold Price Center for Entrepreneurial Studies at UCLA. He is also an expert in social entrepreneurship who has developed several programs that apply business models to the nonprofit world. For more than 13 years, The Price Center has created and run some innovative management development programs, including four in partnership with health care giant Johnson & Johnson: Head Start – Johnson & Johnson Management Fellows Program,
Neal Halfon
Advisor
Professor, Community Health Sciences, School of Public Health, UCLA
Member, Internal Advisory Board Community Engagement and Research Program (CERP)
Neal Halfon, M.D., M.P.H., is director of the University of California, Los Angeles (UCLA) Center for Healthier Children, Families & Communities, as well as professor of pediatrics, public health, and public policy at the UCLA Schools of Medicine, Public Health, and Public Policy. Dr. Halfon is a member of the Board on Children, Youth, and Families, of the Institute of Medicine and National Research Council. He also directs the Maternal and Child Health Bureau funded National Center for Infant and Early Childhood Health Policy. Dr. Halfon earned his medical degree from the University of California, Davis and his master's in public health at Berkeley. He was a Robert Wood Johnson Clinical Scholar at the University of California, San Francisco.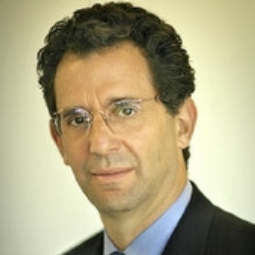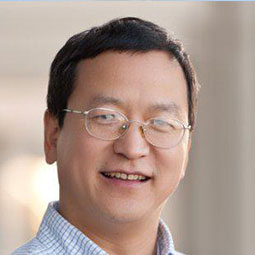 Wenxiang Ma
Advisor
Wenxiang Ma is a venture partner of TEEC Angel Fund who specializes in enterprise software. Concurrent to his role at TEEC Angel Fund, Wenxiang serves as executive vice president of Engineering and Operations at Arena Solutions, with responsibilities include product development, QA, engineering operations and customer support. Wenxiang holds his Master degree in Electrical Engineering from Yale University and his B.S. degree in Electronics Engineering from Tsinghua University, Beijing.
Guylaine L. Richard
Advisor
Presently Dr. Richard works as the Training and Technical Assistance Program Manager of the National Center on Parents, Family and Community Engagement at the Brazelton Touchpoints Center at Children Boston Hospital.
Dr. Richard has held several positions in Head Start and has had the distinct privilege to be recognized as a National Head Start Fellow, where she developed new project initiatives for the Health and Disabilities Branch, as well as representing the Family and Youth Services Bureau in research and health initiatives with other Federal agencies. She brings a wealth of experience as a Head Start Director, Training and Technical Assistance Health Specialist, Start-up Planner, and Head Start Federal Reviewer in the areas of Program Design and Management, Health, Nutrition, Mental Health, Disabilities and Early Head Start. Dr. Richard held consultant roles, namely that of an Early Childhood and Management Consultant for the National Head Start Association (NHSA) where she served as Team Leader for the NHSA Quality Initiative and is a faculty member of NHSA's Annual Administrators and Mid-Managers Academy. As the President of RichardEtc, LLC, she provided training and consultation to Head Start and other local, regional and national programs in the areas of leadership, organizational development, program quality and staff professional development. She is the author of "Right from the Start: the Sooner, the Better": a resource guide to quality services delivery to pregnant women and expectant families in Head Start and Early Head Start.
In addition, Dr. Guylaine L. Richard, is a medical graduate from the School of Medicine and Pharmacy in Haiti; a graduate from the George Washington University School of Medicine and Public Health and the John Hopkins University School of Professional Studies in Business and Education. She brings more than 25 years of experience leading successful programs, educating and providing training and technical assistance in the field of public health, administration and education to various national and international agencies serving at-risk populations. Dr. Richard is the founder and chairperson of WISEOP, a non-profit organization dedicated to the attainment of self-sufficiency through education and leadership. She is the President of Richard Etc, LLC, a woman, veteran, minority owned and certified small business enterprise providing training and consultation to local, regional, national and international programs in the areas of leadership, organizational development, program quality and staff professional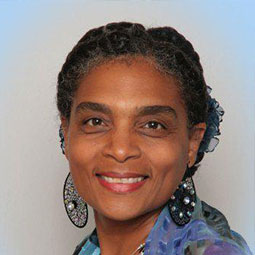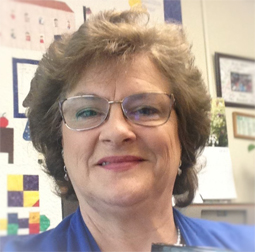 Kathy Lincoln
MA Educational Leadership
EduvativeThinking, Prior Program Director Milpitas Unified School District
A combination of twenty years of business experience cultivated across various settings, and twenty years of technology integration in preschool through middle school has resulted in the creation of an "out-of-box thinker" with a cutting edge attitude about how to support staff development that enables teachers to engage young students in authentic learning experiences.
Kathy Lincoln is a recognized educational leader and educational technology pioneer, who is passionate about creating connections between preschool and third grade. She believes, putting an end to the achievement gap begins by closing the readiness gap.
Kathy imagines a place where preschool through third grade students and teachers engage together in authentic learning environments using hands on strategies that help children construct depth of knowledge, a place where teachers and staff of young learners work together to align curriculum and learning strategies that assure children perform at grade level by the time they leave third grade. She believes that technology and traditional hands on learning must be integrated in ways that support young learners develop skill sets necessary for a successful future of jobs not yet created.
Dr. Kristen Burmester
Chief Data Scientist
Dr. Kristen Burmester is a distinguished leader in the field of early childhood measurement and assessment. While at the University of California, Berkeley she co-developed the Desired Results early childhood assessment suite of tools and policies mandated in California and Illinois. Her rigorous methods played a major role in ensuring that the observational measurement program met the highest standards of reliability, validity and cultural-sensitivity for the assessment of growth of children 0-8 years of age. She also designed the Framework for the Development of Equitable Measures, which is a process for developing assessments that ensures all children have the opportunity to demonstrate development through knowledge, skills or behaviors.
Tong Wang
VP of Engineering
Mr. Wang has 10+ Development Management Experience. He graduated from Tsinghua University, Beijing. He has been leading the team building word-class mobile application , growing the user base to 100M world wide in his previous adventure. He is also leading the effort in data mining of user behavior.
Amy Tran
Marketing Consulting Specialist
Ms. Tran has been a veteran Marketing Executive. She obtained MBA from UCLA Anderson Business School. She has been leading the marketing branding campaign for Google Education, Khan's Academy. She continuously contribute to Learning Genie to provide top notch marketing strategy in the Public School system.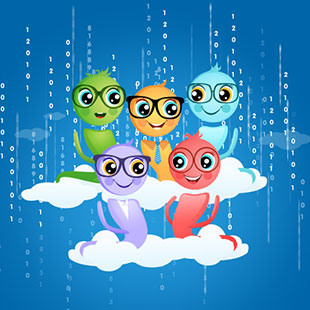 Coding Genies
Developers
We also have a group of hard-working geeks who we like to call our Coding Genies. If it weren't for them, the Learning Genie product would not exist! Our Coding Genies are the engineers, developers and programmers (AKA geniuses) behind the app itself. They built the program from scratch and calmly deal with the many frantic calls and emails from the rest of the team to make changes along the way. Basically, these nerds are the heartbeat of our company!