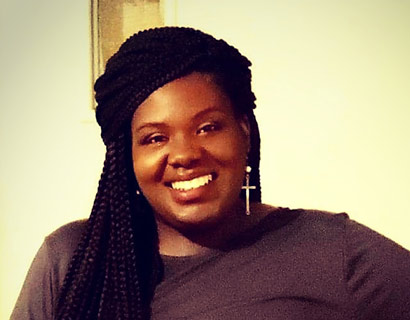 April McMullen
Infant Toddler Teacher at Early Head Start
South Central Human Resource Agency (Tennessee)
April 6, 1:00 PST
Quick, Effective Engagement: How to Build it into your Daily Routine
Tell us a little about yourself!
I am originally from a small town in Mississippi. I graduated from Holmes Community College (AA-Early Education 2010) and Mississippi State University (BS-Human Science w/ a concentration in Child Studies 2014). I worked in the public school system and am now employed as an Infant Toddler Teacher at Mt. Pleasant Early Head Start. I have a wonderful yet fierce 3 year old daughter (threenager). She's my joy and I love doing this thing called life with my mini me.

About South Central Human Resource Agency
South Central Human Resource Agency's mission is to provide low income individuals and communities access to educational, economic, nutritional, and social services that promote and encourage self-reliance through our partnerships with local, state and federal resources.
What can we look forward to in the webinar?
We will be discussing how to effectively involve Learning Genie quickly and effectively into your daily routine.
Why do you love Learning Genie?
I love this app because it's an effective way to engage with families.