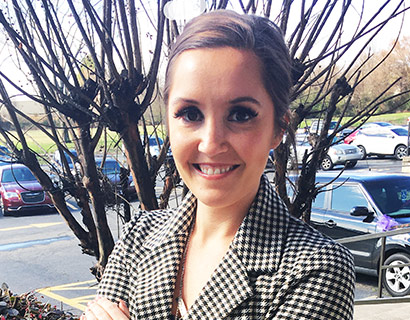 Alicia Cherry
Center Director and Family Advocate
CAPCA Central Arkansas
April 17 at 11:30am PST
Encore Presentation of Social Emotional Learning for the 21st Century
Tell us a little bit about yourself!
I earned both my Bachelor's and Master's degrees from Arkansas State University. My bachelor's degree is in General and Special Education, and my master's degree is in Public Administration with a specialization in Non-Profit. I have taught in both public and private schools at both the elementary and junior high level. I am married, and we have one son. I actually took off a little over a year after my son was born, but went back and completed both degrees. In my spare time, I coach cheer and gymnastics. I also love spending weekends at the ballpark for baseball tournaments, finding new places to eat, and researching family friendly fun activities like hiking, kayaking, fishing, and outdoor movie theatre nights. I also earned a personal training certificate a few years ago because I love to go to the gym, do yoga, and participate in anything outdoors except running. I am definitely not a runner, although I have tried very hard. I love learning new things and reading, especially if I am at the beach! It is one of my favorite places in the world!

About CAPCA
CAPCA is a Non-profit organization. Under CAPCA we have two sides to the organization: Head Start and Family Services. I currently work under the Head Start side as a Center Director and Family Advocate. We offer kindergarten readiness to children and families that qualify.
What can we look forward to in the webinar on March 24?
During the webinar, I will discuss Social Emotional tools and resources for teachers and administrators. With the increasing need for support in this area in the classroom of schools and childcare centers, I have gathered ideas, tools, professional development ideas, and other resources to help all educators meet the needs of their students.
Why do you love Learning Genie?
Learning Genie has given us a way to reach our families in a different way: via technology. So many things in education and our everyday lives are incorporating technology on some level from social media, on-line testing, and even self-checkout, that we as a society are immersed in technology. Learning Genie gave us a way to see who really needed/liked this way and who still needed/wanted paper materials and face-to-face information.